ANALISIS PERUBAHAN LABA KOTOR PADA UD SOFY DI SAMARINDA
Abstract
This study aims to analyze diverse of gross profit in UD Sofy Samarinda from the results of cement tonasa sales in 2016 compared to 2015. In addition, this study aims to investigate the factors that cause change in gross profit from the sales aspect as well as from the aspect of cost of goods sold
The theory used in this study is management accounting theory, especially about gross profit, sales, cost of goods sold, with the first hypothesis that the increase in sales and increase in cost of goods sold causes an increase in gross profit. The second hypothesis of this study is the factors that cause the change in gross profit due to changes in quantity and selling prices, changes in volume (quantity) and the cost of the product unity.
The data collection technique used is library research. The analytical method used is an analysis gross profit change focused on sales price variance analysis, sales volume variance analysis, cost price variance analysis and cost volume variance analysis.
The results of the study pointed that the increase in sales and the increase in cost of goods sold in 2016 caused an increase in the gross profit of cement sales in UD Sofy Samarinda in that year compared to 2016. The results also showed that changes in gross profit (increase in gross profit) were caused by sales price variance, sales volume variance, cost price variance, volume price variance.
Keywords
Gross Profit, Sales, Cost of Goods Sold
DOI:
https://doi.org/10.31293/rjabm.v3i1.4222
Refbacks
There are currently no refbacks.
Copyright (c) 2019 Research Journal of Accounting and Business Management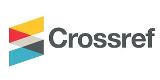 AGRIFOR : Jurnal Ilmu Pertanian dan Kehutanan is licensed under a Creative Commons Attribution-ShareAlike 4.0 International License.132