PENGARUH LINGKUNGAN KERJA, MOTIVASI, DAN KOMPENSASI TERHADAP KEPUASAN KERJA UNTUK MENINGKATKAN PRODUKTIVITAS KERJA KARYAWAN PADA PT. RAYA AZURA PERSADA
Abstract
Determining the effect of the Work-Environment, Motivation and Compensations on Job-Satisfaction for this study to improve work productivity at PT. Raya Azura Persada.
A quantitative-research is research that is elected by the researcher. Saturated sample is used for sampling from the total population, namely all employees who work at PT. Raya Azura Persada. A questionnaire is used to collect data.
Based on data, we can conclude that there is significance (0,045) between the Work-Environment (variable-X1). There is no significance (>0,05) between Motivation & Compensation on Job-Satisfaction (variable-Y). Aside from that there is no influence of Work-Environment (variable-X1), Motivation (variable-X2) & Compensation (variable-X3) for work productivity (variable-Z) indicated by the value of significance > 0.05.
Keywords
Work Environment, Compensation, and Job Satisfaction
References
Amusa, Isaka Oyintola, Abiodun Olaide, Ajani Florence Olabisi. 2013. "Work Environments and Job Performance of Librarians in the Public Universities in South – West Nigeria". Dalam International Journal of Library and Infomationa Science, Vol. 5 No.11 Nigeria: Kwara State University.
Arianto, Nugroho Agung Dwi. 2013. "Pengaruh Kedisiplinan, Lingkungan Kerja dan Budaya Kerja Terhadap Kinerja Tenaga Pengajar". Dalam Jurnal Universitas Islam Nahdlatul Ulama, Hal 198-120 Jepara: Universitas Islam Nahdlatul Ulama.
Arikunto, Suharsimi. 2006. Prosedur Penelitian Suatu Pendekatan Praktek. Jakarta: Rineka Cipta.
Astuti, Ni Ketut Ayu Juli, I Nyoman Sudharma. 2013. "Pengaruh Kompensasi dan Motivasi terhadap kepuasan kerja dan kinerja karyawan pada hotel bakung's beach cottages Kuta Bali". Dalam Jurnal Fakultas Ekonomi Universitas Udayana, Hal 1590-1593 Bali: Universitas Udayana. Revisi Desember 2010, Lembaga Penelitian dan Pengembangan Universitas Muhammadiyah Jakarta.
Ghozali Imam. (2011). Aplikasi Analisis Multivariate Dengan Program SPSS. Semarang: Penerbit Universitas Diponegoro.
Hammed, Abdul Mphil. 2014. "Impact of Compensation on Employee Performance (Empirical Evidence from Banking Sector of Pakistan)". Dalam International Journal of Business and Social Science, Vol. 5 No. 2 Hal. 305- Pakistan: Islamia University of Bahawalpur. Handoko, T. Hani. 2001. Manajemen Edisi 2. Yogyakarta: BPFE.
Hasibuan, Malayu. S.P. 2007. Manajemen Sumber Daya Manusia, Edisi Revisi. Jakarta: Bumi Aksara
Leblebici, Demet. 2012. "Impact Of Workplace Quality On Employee's Productivity:Case Stuty Of A Bank In Turkey". Dalam Journal of Business, Economics & Finance, Vol.1 No 1 Hal 45-47 Turkey: Okan University.
Luthans, Fred. 2006. Perilaku Organisasi. Yogyakarta: Andi.
Mangkunegara, A. Prabu. 2001. Manajemen Sumber Daya Manusia Perusahaan. Bandung: PT. Remaja Rosdakarya.
Simamora, Henry. 2004. Manajemen Sumber Daya Manusia. Edisi III. Yogyakarta: STIE YKPN.
Soedarmayanti. 2001. Sumber Daya Manusia dan Produktivitas Kerja. Bandung: Mandar Maju.
Sopiah. 2013. "The Effect of Compensation toward Job Satisfaction and Job Performance of Outsourcing Employees of Syariah Banks in Malang Indonesia". Dalam International Journal of Learning & Development, Vol.3 No. 2 Hal 87-89 Malang: State University of Malang.
Sulistiyanti, Ambar T dan Rosidah. 2003. Manajemen Sumber Daya Manusia. Cetakan Pertama. Yogyakarta: Graha Ilmu.
Taiwo, Akinyele Samuel. 2010. "The Influence of Work Environment on Workers Productivity: A Case Of Selected Oil and Gas Industry in Lagos, Nigeria". Dalam African Journal Business Management, Vol 4 No 3 Hal 302-303 Nigeria: Scholl Of Business, Convenant University.
Usman, Husaini dan Purnomo Setiadi Akbar. 2006. Pengatar Statistik. Edisi Kedua. Cetakan Pertama. Jakarta: Bumi Aksara.
DOI:
https://doi.org/10.31293/rjabm.v6i1.6274
Refbacks
There are currently no refbacks.
Copyright (c) 2022 RJABM (Research Journal of Accounting and Business Management)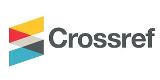 AGRIFOR : Jurnal Ilmu Pertanian dan Kehutanan is licensed under a Creative Commons Attribution-ShareAlike 4.0 International License.132