PENGARUH STRUKTUR MODAL TERHADAP PROFITABILITAS DAN NILAI PERUSAHAAN PADA PERUSAHAAN BATUBARA YANG GO-PUBLIC DI INDONESIA
Abstract
This study aims to analyze and determine the effect of the projected capital structure in the leverage ratio on profitability and company value in coal companies that go public in Indonesia in 2013-2015 both directly and indirectly.
With the improvement in the selling price of coal today, it is a breath of fresh air for coal mining companies to start their activities. The decision on the proportion between debt and equity is very important. Modigliani and Miller said that the use of debt would be more profitable than the capital itself. The main objective of financial management is to maximize the value of the company. From managed business activities, profits are obtained. The problem is whether the capital structure has a significant effect on profitability and firm value. The development of coal mining companies in Indonesia has good prospects because it is very much needed for the energy industry by generating electricity with coal. The mining and mining service companies listed on the Indonesia Stock Exchange in 2013-2015 were 42 companies and 23 of them were coal mining companies whose financial reports were examined at the same time period. This study uses path analysis with cross section data and secondary data types in the form of financial statements published on the Indonesia Stock Exchange. The results of the study show that directly, capital structure has no significant effect on profitability and has a negative and significant effect on firm value. Profitabitas has no significant effect on firm value. Indirectly, profitability has no significant effect in mediating the relationship of capital structure to firm value.
Keywords
Capital structure, profitability, and company value.
DOI:
https://doi.org/10.31293/rjabm.v3i1.4219
Refbacks
There are currently no refbacks.
Copyright (c) 2019 Research Journal of Accounting and Business Management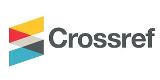 AGRIFOR : Jurnal Ilmu Pertanian dan Kehutanan is licensed under a Creative Commons Attribution-ShareAlike 4.0 International License.132