PENGARUH GAYA HIDUP, KONSEP DIRI, KELAS SOSIAL DAN HARGA TERHADAP KEPUTUSAN KONSUMEN BERKUNJUNG KE KEDAI KOPI (Studi Kasus Pada Kedai Kopi XYZ di Samarinda)
Abstract
Coffee has been becoming a popular commodity in Indonesia. The shift of people's lifestyles and preferences have been creating new trend in business. Coffee shops are now almost everywhere in urban areas. Marketers need to study variables affecting customer purchase/visit decision to coffee shop so they can come up with maketing programs suit to target market. The purpose of this study is to determine the effect of lifestyle, self concept, social class and price simultanously and partially on customer visit decision to coffee shop. Data collected with self-administered questionnaire distributed to 73 customers of a coffee shop in Samarinda City. Sample was collected using accidental sampling technique. Multiple linear regression in SPSS Version 22 used to analyze the data and it is revealed that social class and self concept positively and significantly affect customer purchase/visit decision. On the other hand, price found negatively and significantly affect customer purchase/visit decision to coffee shop XYZ. Whie lifestyle negatively but insignificanty affects purchase/visit decision. The results of this study suggest marketeres to use different marketing programs to different target markets.
Keywords
lifestyle, self concept, social class, price, customer visit decision.
References
Durmaz, Y, Tasdemir, A. 2014. A Theoretical Approach to the Influence of Social Class on Consumer Behavior. American International Journal of Social Science, 3 (3), pp. 187-191.
Fahmi, Irham. (2016). Manajemen Sumber Daya Manusia. Yogyakarta : Alfabeta.
Hoffman, K. D. dan Bateson, John E.G. 2002. Essentials of Services Marketing: Concepts Strategies, & Cases, 2nd ed. Texas: Harcourt College Publishers.
Hurriyati, Ratih. (2015). Bauran Pemasaran dan Loyalitas Konsumen. Bandung : Alfabetha
Kenesei, Zsofia dan Todd, Sarah. 2003. The Use of Price in The Purchase Decision. Journal of Empirical Generalisations in Marketing Science. pp. 1-21.
Kotler, Philip dan Amstrong, Gary. 2012. Principles of Marketing, 14th ed. London: Pearson Education Limited.
Lin, R. J., Chen, R. H., & Kuan-Shun, C. K. 2010. Customer relationship management and innovation capability: An empirical study. Industrial Management & Data Systems, 110(1), pp. 111-133.
Mohiuddin, Z.A. 2019. Effect of Lifestyle on Consumer Decision Making: A Study of Women Consumer of Pakistan. Journal of Accounting, Business and Finance Research, 2 (1), pp. 2-15.
Rezkisari, I. 2019. Bukti Kopi Sudah Jadi Gaya Hidup Masyarakat Indonesia, [Online], Republika.co.id, https://gayahidup.republika.co.id/berita/py0gka328/bukti-kopi-sudah-jadi-gaya-hidup-masyarakat-indonesia, diakses pada 11 November 2019)
Solikhatun, Kartoto, D.T., Demartoto, A. 2015. Perilaku Konsumsi Kopi Sebagai Budaya Masyarakat Konsumsi: Studi Fenomenologi Pada Peminum Kopi di Kedai Kopi Kota Semarang, Jurnal Analisa Sosiologi, 4(1), pp. 60-74.
Sumarwan, dkk. (2013). Riset Pemasaran dan Konsumen. Bogor Edisi II: IPB Press.
Suryani Tatik, (2013). Perilaku Konsumen di Era Internet. Yogyakarta: Graha Ilmu.
Zuhriyah, D.A., 2019. Industri Kedai Kopi Ditaksir Tumbuh 20% Tahun Ini, [Online]. Bisnis.com, https://ekonomi.bisnis.com/read/20190822/12/1139918/industri-kedai-kopi-ditaksir-tumbuh-20-tahun-ini, diakses pada 11 November 2019)
DOI:
https://doi.org/10.31293/rjabm.v3i2.4427
Refbacks
There are currently no refbacks.
Copyright (c) 2019 Research Journal of Accounting and Business Management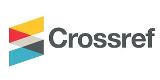 AGRIFOR : Jurnal Ilmu Pertanian dan Kehutanan is licensed under a Creative Commons Attribution-ShareAlike 4.0 International License.132