PENGARUH KECERDASAN INTELEKTUAL TERHADAP KINERJA GURU DALAM MENGAJAR DI SMAN 5 KEDIRI
Abstract
Logically the theacher has manner to improve his performance in teaching students at school.This will affect if the use of intellectual intelligence is used in teaching. The purpose of this study was to determine the effect of intellectual intelligence on teacher performance at SMAN 5 Kediri.
The use of analysis in this study is a logistic regression test by taking the results of the final phase likehood ratio test andthen  Wald test and the result of the significant value to get a reference with the logit category do not agree, less agree and agree from the dominant value category strongly agree.
The results obtained are significant variables, the variables are  X1, X3, X4, X7, X8, X9, X10, X11, X12, X14 due to use of a 95% confidence level. Then, the variable was tested Wald get the results of the category disagree because the current conditions that are easy to change but are still suitable for research use with the results of the suitability test that has meaning if the Sig. > alpha (p-value > 0.0050) it is that the model used is in accordance with variable data and can be used.
Keywords
Intellectual Intelligence; Logistic Regression Test; Wald Test
References
Anis Choiriah. 2013. Pengaruh kecerdasan emosional, kecerdasan intelektual, kecerdasan spiritual, dan etika profesi terhadap kinerja auditor dalam akuntan publik. Jurnal Akuntansi, 1(1), 3–22. Retrieved from http://ejournal.unp.ac.id/students/index.php/akt/article/view/107/95
Boehm, M., 2011. Factor Structure of the Wechsler Intelligence Scale for Children-Fourth Edition among Students with Attention Deficit Hyperactivity Disorder. Thesis. Arizona State University
Karweti, E. 2010. Pengaruh Kemampuan Manajerial Kepala Sekolah Dan Faktor Yang Mempengaruhi Motivasi Kerja Terhadap Kinerja Guru SLB Di Kabupaten Subang. Journal Penelitian Pendidikan.
Patnani, M. 2013. Upaya Meningkatkan Kemampuan Problem Solving Pada Mahasiswa. Jurnal Psikogenesis.
Rahmasari, L. 2012. Pengaruh kecerdasan intelektual, kecerdasan emosi dan kecerdasan spiritual terhadap kinerja karyawan (The Effect of Intellectual Intelligence, Emotional Intelligence and Spiritual Intelligence on Employee Performance). Majalah Ilmiah Informatika, 3(1), 4–5.
Ramli, R., & Jalinus, N. 2013. Evaluasi Kinerja Guru Sekolah Menengah Kejuruan Sumatera Barat Pascasertifikasi. Jurnal Penelitian Dan Evaluasi Pendidikan. https://doi.org/10.21831/pep.v17i1.1362
Safi'i, I., Sutriyono, & Handoko, F. 2015. Kualitas Pelayanan di Tinjau Dari Prestasi Akademik Mahasiswa Studi Kasus Pada Universitas Kadiri. Teknologi Dan Manajemen Industri, Vol. 1.
Santika Putra, K., & Latrini, M. 2016. Pengaruh Kecerdasan Intelektual, Kecerdasan Emosional, Kecerdasan Spiritual, Komitmen Organisasi Terhadap Kinerja Auditor. E-Jurnal Akuntansi, 17(2), 1168–1195.
Septiana, R., Ngadiman, & Ivada, E. 2013. Pengaruh Kepemimpinan Kepala Sekolah dan Motivasi Kerja Terhadap Kinerja Guru SMP Negeri Wonosari. Jupe UNS.
Sina, P. G., & Noya, A. 2009. Pengaruh Kecerdasaan Spirtual Terhadap Pengelolaan Keuanagan Pribadi, 11(2), 171–188
Susanto, H. 2013. Faktor-faktor yang mempengaruhi kinerja guru sekolah menengah kejuruan. Jurnal Pendidikan Vokasi, 2(2), 197–212. https://doi.org/10.21831/jpv.v2i2.1028
Tjun, L., Setiawan, S., & Setiana, S. 2009. Pengaruh Kecerdasan Emosional Terhadap Pemahaman Akuntansi Dilihat Dari Perspektif Gender. Jurnal Akuntansi, 1(2), 101–118.
DOI:
https://doi.org/10.31293/rjabm.v3i2.4435
Refbacks
There are currently no refbacks.
Copyright (c) 2019 Research Journal of Accounting and Business Management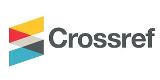 AGRIFOR : Jurnal Ilmu Pertanian dan Kehutanan is licensed under a Creative Commons Attribution-ShareAlike 4.0 International License.132