PENGARUH PROFITABILITAS, LEVERAGE, DAN KUALITAS AUDIT TERHADAP TAX AVOIDANCE (Studi pada perusahaan perbankan yang terdaftar di BEI tahun 2017-2019)
Abstract
The purpose of the empirical study is to examine and analyze the effect of Profitability, Leverage, and Audit Quality on tax avoidance with Company Size as a moderating variable. The empirical research sample is a banking company listed on the Indonesia Stock Exchange (IDX) in 2017-2019 with 22 company samples. This study uses multiple regression analysis as hypothesis testing. The results of empirical research are (1) Profitability has a significant negative effect on tax avoidance, (2) Leverage has no effect on tax avoidance, (3) Audit quality has no effect on tax avoidance.
DOI:
https://doi.org/10.31293/rjabm.v4i2.4864
Refbacks
There are currently no refbacks.
Copyright (c) 2020 RJABM (Research Journal of Accounting and Business Management)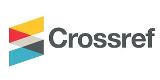 AGRIFOR : Jurnal Ilmu Pertanian dan Kehutanan is licensed under a Creative Commons Attribution-ShareAlike 4.0 International License.132