KEPUTUSAN PEMBELIAN ASURANSI JIWA PADA KONSUMEN RURAL: PENGARUH BAURAN PEMASARAN JASA
Abstract
Indonesia is one of the most promising markets for the growth of life insurance business in Southeast Asia. Low penetration rate and huge population that is scattered in many islands emerge as opportunity and challenge for any company that is willing to operate its insurance business in this country. This study aims to examine the effects of services marketing mix namely product, price, place, promotion, people, process and physical evidence on life insurance purchase decision of rural customers in Kutai Kartanegara Regency, East Kalimantan Province. Data collected through self-administered survey to 76 life insurance policyholders in 3 sub-districts in Kutai Kartanegara Regency such as Tenggarong, Kota Bangun and Sebulu that represented cluster-rural area of East Kalimantan. Multiple linear regression model was used to analyze the data and the results revealed that product, price, people, and physical evidence positively and significantly affect life insurance purchase decision, while place shown negative and significant effect. On the other hand, we found that promotion and process do not significantly affect purchase decision on life insurance.
Keywords
Life insurance, Purchase decision, Rural market, Service marketing mix
DOI:
https://doi.org/10.31293/rjabm.v3i1.4225
Refbacks
There are currently no refbacks.
Copyright (c) 2019 Research Journal of Accounting and Business Management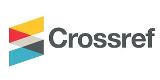 AGRIFOR : Jurnal Ilmu Pertanian dan Kehutanan is licensed under a Creative Commons Attribution-ShareAlike 4.0 International License.132